Jewels like poetry
---
The modern luxury style by Violette Anna
Violette Anna is a fine jewellery designer based in Amsterdam who just launched her namesake brand. The collection includes necklaces, bracelets, rings and earrings created with fine, subtle assemblies of diamonds, stones and gold. Inspired by the beauty and the imperfection as well as the perfection of the gemstones and diamonds, all the creations are handcrafted and made in the Netherlands and reflect the designer's fascination and challenge to make timeless jewels that can be worn at every occasion but which always exudes a modern luxury attitude.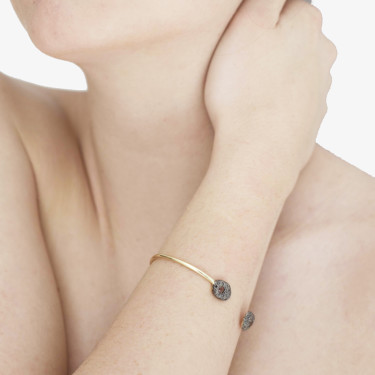 Yellow gold bracelet with on both sides a smokey quartz surrounded by black diamonds. Solid gold | 14K-585/1000, 0.15 ct black diamond.The bracelet is equipped with a layer of black rhodium.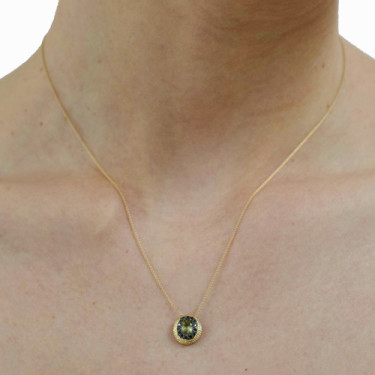 Warm yellow gold necklace with one tourmaline surrounded by small black diamonds. The stone is a gradient of yellow and green tones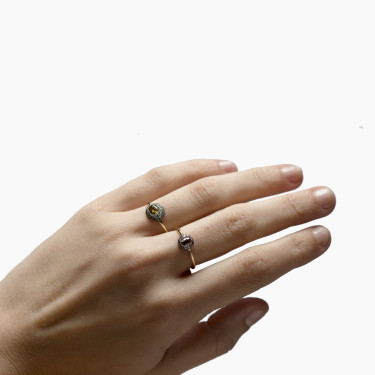 Warm yellow gold ring with one sapphire surrounded by light brown diamonds.The stone is a gradient of brown and yellow tones.